Stacked EMA Chart Label
This Thinkscript study will allow you to quickly identify if EMAs are stacked bullishly, bearishly or not stacked. FREE!
Download: http://tos.mx/GLhfGqS
Stacked EMA Label For TOS Mobile
This study will allow you to identify if the EMAs are stacked on the ThinkorSwim mobile app. A 1.00 is bullishly stacked, a 0.00 is not stacked EMAs and a -1.00 means the EMAs are stacked bearishly. FREE!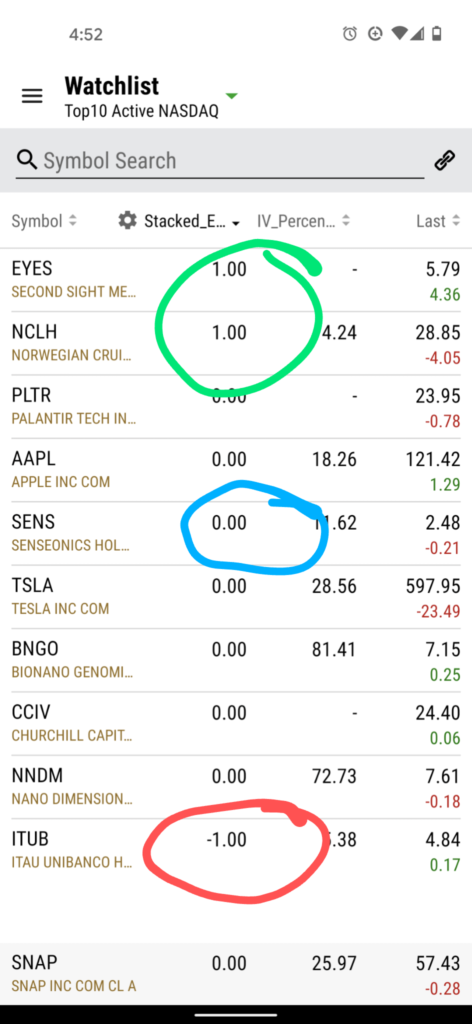 Download: http://tos.mx/xUZM6Ey